Looking for a documentary featuring unravelling chaos, big-cat rivalry, animal rights concerns, and murder-for-hire accusations? No… well you've got it all anyway in Tiger King, and we're certain that this is the documentary you didn't know you needed.
If the circle of big cat collectors in America isn't crazy enough, then let us introduce you to the life of Joe Exotic, the eccentric owner of G.W Zoo in Oklahoma. Tiger King delves into the personal life of Exotic, notably his rise and fall. It also takes a close look at his bitter feud with Carole Baskin, CEO of Big Cat Rescue in Florida.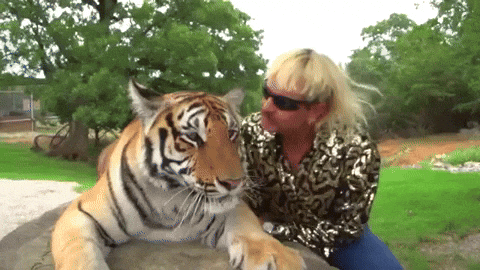 Joe Exotic is the self-titled big-cat loving king. One minute he's opening up about his unintentional coming out experience and his attempted suicide, the next he's gunning for Carole Baskin and running for Governor of Oklahoma. A character for sure, you're never really sure if what you see is what you get… or just how long his eyebrow ring is going to hold out for.
Carole Baskin calls herself a big-cat activist and runs a sanctuary. However, her work certainly feels questionable in itself as the show goes on and you get a glimpse into the similarities between her and Exotic's workspaces. Baskin also makes some pretty big claims against Exotic, but did we mention she's the hot topic of huge conspiracy theories relating to the disappearance of her husband? So yeah, there's that too.
Producer Rick Kirkham is the guy putting the story together, with a voice that you never want to stop listening to. He's like someone straight out of an old-school western, and he's here to dish the dirt and stir it all up.
If those personalities still don't hit the mark for you, then we're sure you'll find some entertainment through Las Vegas enthusiast Jeff Lowe, animal breeder Bhagavan Antle (who's also accused of leading a cult, as you do), or the countless stories told by the zoo employees themselves.
A show full of the most eccentric people you could think of, it's really quite uncanny.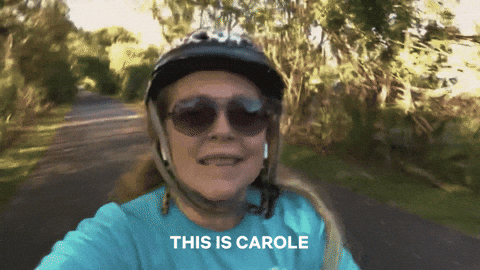 Its absurdity is what makes Tiger King so binge-worthy, and that's exactly why it's been trending lately. From the first episode, you'll be invited down a rabbit-hole of endless conspiracies, police investigations, and the outrageous lives of big-cat devotees. It's a documentary like no other, with every episode throwing in a new and wild curveball.
Interestingly, Tiger King is also pretty complicated because it gives notoriety to terrible human beings, and forgoes taking a serious look into the animal cruelty issues on show. This can be hard to look past, but it is a documentary centred around the bizarre and so should be taken for what it is.
We still recommend sinking your teeth into it, and joining in on the hype. You just won't know what you've let yourself in for until you're sharing Carole Baskin memes or starting your work emails with "Hey, all you cool cats and kittens"…

America's Most Dangerous Pets (2011)
Don't F**K with Cats: Hunting an Internet Killer (2019)
Making a Murderer (2015-Present)

NETFLIX