An American Horror Story style take on the iconic Nurse Ratched from One Flew Over the Cuckoo's Nest. The show pieces together an original story surrounding the beginnings of Mildred Ratched and how she became a nurse at a leading psychiatric hospital. She's stern, stylish and there's a darkness inside of her that's clawing its way out.
Prepare to watch the younger "Big Nurse" strut her stuff, manipulate her way to the top, and seemingly face moral conflicts. Is she evil? Was she always destined to be wicked? Or are her secrets the reason for her bewildering nature? There's only one way to find out…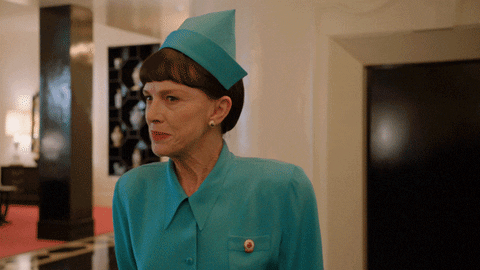 Sarah Paulson (American Horror Story) throws herself into the role of Nurse Mildred Ratched and we couldn't think of anyone better to play the character in today's time. Paulson effortlessly switches from charming to terrifying, beautiful to haunting, and is fantastic at keeping audiences confused with her every move. The actress delivers some truly outstanding lines with just enough satire and humour to add to the shows uniqueness too, and we suggest never trying to take her peach away from her, ever again.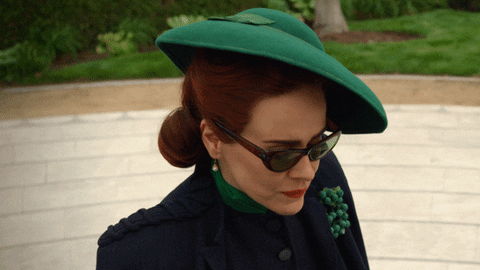 Jon Jon Briones (Miss Saigon) is cast opposite Paulson as Dr Richard Hanover, the overseer of the institution. He's an ambitious but unorthodox figure, desperate to help people so much that he'll resort to any kind of method, no matter the danger. He's all for a lobotomy, is partial to abusing medical stocks, and has his very own darkest secret catching up with him. Briones is excellent at capturing his character's craziness and vulnerability, leaving you both cheering for and fearing him.
Sex and the City star Cynthia Nixon is Gwendolyn Briggs, the campaign manager to the governor of California. She's a lady in a powerful position, but her interest in Mildred could be more dangerous than she realises. Gwendolyn is a fiery character though, frank and fierce with her words, and curious enough to not let anything slip past her.
The series also offers up a host of co-stars. Finn Wittrock (American Horror Story) is detained murderer Edmund Tolleson; Corey Stoll (House of Cards) plays private investigator Charles Wainwright; Judy Davis (The Dressmaker) stars as Nurse Betsy Bucket, and Sharon Stone (Casino) is Lenore Osgood, a woman with a vengeance.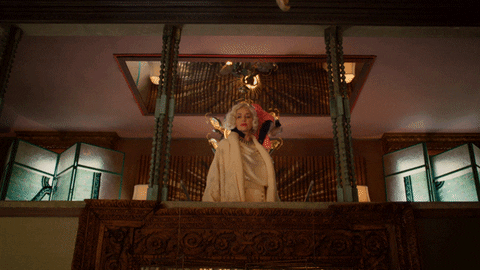 One of Ratched's key selling points is in its wacky plot (which is bizarre enough to make you question the writer's sanity)…just kidding, but seriously, it's weird and there's the possibility that some of Nurse Ratched's biggest fans may be sceptical about the direction taken. Ratched's character arc has certainly been given questionable development, but you still can't help enjoy watching her every move thanks to Paulson's sturdy performance. Her motives, relationships, and scheming keep you guessing about her every turn, but it's Paulson who makes even the wackiest feel real; she's convincing and adds enough sincerity to the character which makes it almost believable.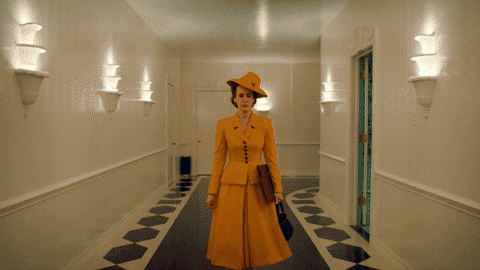 What stands out the most though is the look and feel of the show. Ratched offers remarkable cinematography; it's bold and daring, posing an array of camera angles and different viewpoints together with a colourful palette. At times, the screen becomes engulfed by colours which stain the entire screen; green to no doubt symbolise envy or greed, and red to represent fury, or worse, murder. You can tell the wardrobe and mise en scene is also carefully chosen; the Nurses wear calming green overalls, the institution itself is luxurious and clean, and yet the overuse of red lipstick is a constant reminder of the concealed seduction and danger inside those same walls. Lenore Osgood's home is particularly vibrant, dressed completely in tropical plants and exuding wealth, yet it's only a cover up for her vengeful plans.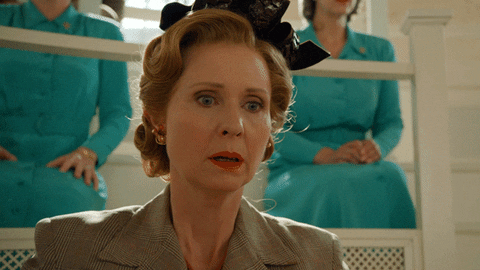 Last but not least, Ratched is gory. Some episodes aren't for the faint hearted, whether it's the more subtle way the show has you imagining what it would be like to be in a 150° bath (yikes), or it's the direct brutality of those scenes which have you recoiling at the TV. Think outlandish amputations, gruesome lobotomies, eye-crushing moments and more; this show serves it all.

American Horror Story (2011-present)
Castle Rock (2018-present)
Dexter (2006-2013)

NETFLIX
IMAGES COPYRIGHT – NETFLIX