This breaking news was communicated earlier today by Warner Bros. boss Toby Emmerich. Following the last official statement (August 20, 2020) and the shock announcement that Tenet would in fact be postponed indefinitely, the studio has made the brave decision to release the film in selected countries on August 26, including the UK.
The world has been eagerly anticipating the arrival of the sci-fi flick since the beginning of the year. Director Christopher Nolan has been cinema's biggest advocate and still remains positive that his movie will be the first summer blockbuster to hit theatres since their closure back in March due to the coronavirus outbreak.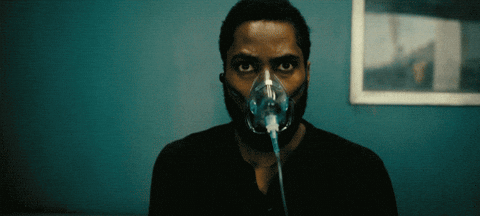 Warner Bros. will be the first major studio to open a film theatrically since the global pandemic plummeted the film industry into the depths of despair. Unlike Warner Bros, Disney have already stated that Mulan will be delayed until further notice; other anticipated movies due to release this year such as A Quiet Place II and Top Gun: Maverick have now been pushed back until next year.
Film fans will be delighted nonetheless that the summer biggie Tenet will be made available soon, which will ultimately set the board for other players. Cinema chains in the UK have been preparing to open their doors once again following strict government guidance. The safety of the public must be at the forefront of any business especially in these uncertain times. Despite having no new content to screen, exhibitors have been showing a catalogue of older films including; The Lord of the Rings trilogy, Star Wars and Harry Potter.
As with most things, this might all change in a flash. However, the news keeps us excited and hopeful that our beloved film industry is still holding the fort and keeping the cinema experience alive.
UK Release August 26, 2020
IMAGES/VIDEO COPYRIGHT – WARNER BROS.