Directed by Patty Jenkins     |     Released 2020    |     Runtime 2h 31m
It is the superhero movie that we have been waiting for since the summer, thanks to COVID. This is the glossy blockbuster that will bring light into your life and end this tumultuous year with elegance and hope. We had an amazing opportunity to watch a press screening of Wonder Woman 1984 ahead of its worldwide theatrical and streaming releases. This review will be relatively spoiler free as we know not everyone will be able to see this on the big-screen or on HBO Max.
Director Patty Jenkins has managed to astonish us again with her skilled direction. Intertwining dazzling special effects, clever cinematography, and a story that will resonate with modern times. This movie is a slick follow up feature to the first Wonder Woman (2017), harnessing all of the admirable parts, whilst bringing back familiar faces, and introducing new enemies. It is crystal clear that its $200 million budget was well and truly spent, and that fans can expect a blazing showstopper!
This new chapter picks up Diana's story several decades in the future from the first film, and boasts a cool bodacious vibe set in a 1980's America. A timeless Diana now spends most her existence working as an archaeologist at a natural history museum. It is not until an introverted Barbara uncovers an ancient artefact that has the ability to grant any wish, but sends the world into chaos at the same time. We all know what happens when you meddle with magic stones in superhero stories, don't we?
Gal Gadot (Diana Prince/Wonder Woman) is a beauty on screen and very difficult not to like. Her goddess-like gracefulness and gentle confrontation tactics flips the switch on other comic-book flicks. This is not to say she doesn't fight though! She serves as an etherial light and role model for all of humanity, whilst encompassing the greater good at all costs. What is apparent and poignant in this movie is the emotional journey that Diana experiences and the tough realisation of her destiny.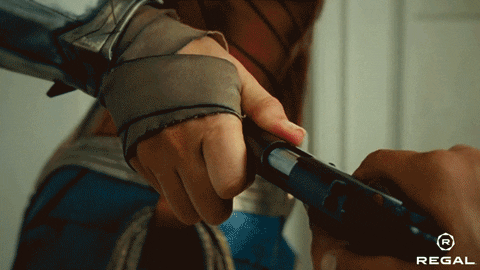 Chris Pine returns as Steve (as if by magic) and gets a tour around a modern society from Diana. Showcasing spot-on eighties fashion, the once war fighter pilot proves he is a noble sidekick for our warrior princess, providing support, stealth and much banter.
New arch-enemies Cheetah (Kristen Wiig) and Max Lord (Pedro Pascal) add an expressive edge to the traditional baddies, decoying the audience by using their own desires against them. You might be left thinking, are they right? Can I have it all? What if? Whatever your reaction towards them, there is self-sufficient human sentiment here that viewers can resonate with on various levels.
Technically, this movie is pretty much faultless. With brilliant action sequences choreographed to command your attention, and sound that explodes through the screen perfectly sus synced, there's not much more you can ask for. That being said, it could have probably been cut down by at least 20 minutes as some scenes were a little drawn out. Its just as well everything else was so mesmerising.
This is a film that could potentially bind together the DCEU and repair any disjointed creativity that may have previously damaged the franchise in the eyes of fans – some will know what we are referring to. There seems to be a new focus on female-driven heroes and anti-heroes even, which we are absolutely here for, and can't wait to see what the studios zap up next.
So, to summarise: yes, this is a superhero movie, but it is also empowering and inspirational. A visual, emotional, and personal journey, supercharged by its dazzling cast, beautiful costumes, engaging story, and acute attention to every detail. It holds its own and stands out from a crowded superhero space.
If you are lucky enough to have a cinema open near you and can safely visit, this would be worth seeing on the big screen, as a cinematic experience is just what it is calling for – for the greater good.
Wonder Woman 1984 will be released in theatres 16 December, 2020. 
SB Rating = ★★★★☆