Directed by Leigh Whannel   |   Released February 2020 (UK)
Runtime – 2hours 4mins
Invisible Man tackles issues of domestic violence and toxic relationships, bringing visibility to the very real horrors of today. The film follows Cecilia (Elizabeth Moss) after her abusive ex boyfriend's death, as she begins to feel haunted by something she cannot see.
A modernisation of the H.G Wells story, this time swapping the classic kooky scientist for a wealthy optics engineer. When he's not in the lab, Adrian's (Oliver Jackson-Cohen) side-line hobby comes in the form of controlling and abusing his girlfriend, Cecilia. Director Leigh Whannell really does offer a sophisticated and invigorating watch, thanks to the strong script, performances, and creative direction.
Moss, our leading lady, completely kills it. Carrying herself with tremendous vulnerability, there's no denying that her character has been enduring a terror so privately that all of her adrenalin, pain, urgency and nervousness oozes out of her entire body. Moss' facial expressions and body language tells Cecilia's backstory, without even saying a word.
As the film picks up the pace, Whannell's brilliant direction really comes into play. One of the best aspects of Invisible Man is the use of camerawork to mirror the unease felt by the protagonist; Whannell relies on numerous panning shots and negative space to build up the tension and fear. When a camera pans, you prepare yourself for something scary to appear on the screen, but when nothing happens, this surprising trick encourages your imagination to kick start and leaves you nervously wondering what is going on and where the horror really is.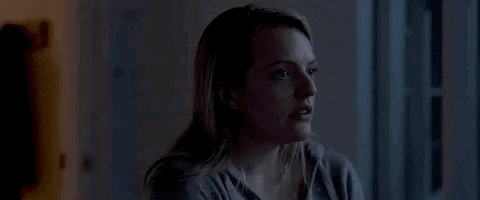 Invisible Man is also more violent than anticipated. As it reaches its crescendo, you'll be left wide-eyed and stunned. The hospital face-off sequence takes the crown for the film's most brutal and vigorous fight. This time, point of view shots put viewers in place of the Invisible Man himself, and you get a feel for what it's like to be the bad guy. The energy behind this sequence as the race for survival becomes more prominent is invigorating, and this is mirrored in the flawless motions of the camerawork, as they tilt and shake their way through the fight.
Invisible Man is a gripping and intense watch. It takes the sci-fi aspect and uses it as an exceedingly clever metaphor for how a person can be manipulated and abused in a relationship, even from afar. In essence, it's modernisation done right.
Available to own/watch now on VOD services