THE GOD OF THUNDER WILL TRANSFORM FROM HOLLYWOOD HUNK INTO WWE (WORLD WRESTLING FEDERATION) MEGA-STAR HULK HOGAN (TERRY BOLLEA)
The announcement was made earlier on in the year that Hemsworth would take on the role, and now that the deal is sealed, he is ready to rock 'n' roll.
Hogan, now 66 and retired, has become a global wrestling legend made famous by his brand image of a bleach blonde beard, big biceps, yellow pants and sporty bandanas. The fiesty fighter once stated that his arms measured a whopping 22 inches during a drug trial in 1993. Hemsworth sure has a lot of weights to lift, there is only so much special effects can do.
It is no secret that Chris Hemsworth is physically fit and no stranger to adapting his body for roles in movies. His extreme transformations have gone from being big and buff to play Thor in the Marvel movies, to then looking sickly and unhealthy for his lead in Heart of the Sea (2015). Hemsworth is more than prepared for the challenge; mentally and physically. In a recent interview with Total Film (via Comicbook.com), he commented on the project stating, "I will have to put on more size than I ever have before, even more than I put on for Thor". Woah, now that is some serious gym goals right there! If you were impressed by his physique in Thor then just wait until his Hogan-bod is revealed.
However, it isn't all about image, the Marvel star has always maintained a joyful life outside of Hollywood if his social media is anything to go by. He even went on to create his own fitness brand/programme Centr to encourage people to get fit, be active, and stay healthy.
"I believe we all have untapped potential. And we all need support to achieve our goals. This is why I've gathered a team of experts to help you develop a happier, healthier life. It's the same team I've used over the years to center myself" – Chris Hemsworth, Centr
As with any pro-wrestler, there is always a solid team of people behind them. 'Aaannd in the red corner we have'… Todd Phillips (Joker) in the director's chair, Netflix sitting comfortably with the release rights ringside, and an industry savvy producing squad backstage. According to The Hollywood Reporter, Hemsworth and Avengers co-star Bradley Cooper will produce the feature, alongside Michael Sugar (Academy Award Winner for Spotlight), Todd Phillips (Joker), and Eric Bischoff (previous WCW President).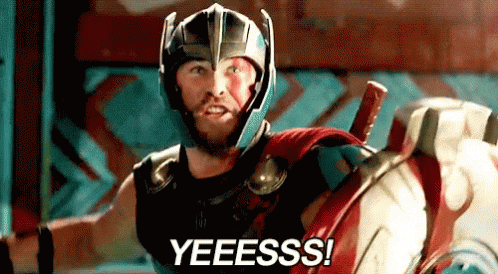 There is no official release date for the film yet but we can guess that it's not going to be anytime soon. Chris Hemsworth's BIG transformation should be a thing of marvel-lous achievement, and might just end up being one of his most challenging roles not only as an actor, but as a mere mortal.
So, Chris, in the words of The Hulkster himself, "you better eat your vitamins and say your prayers!!!".