We love a good documentary more than anyone, and this true crime film is no exception. We're sure you heard the buzz last year when it was released by Netflix, but if you haven't gotten around to giving it a watch, here's why you should drop everything and start streaming.
It's a true story with a lot to say
Abducted in Plain Sight is about the kidnappings of Jan Broberg Felt by a man decades her senior. A teenager at the time, she was abducted by her neighbour, Robert Berchtold on two occasions in the 1970s. Based on Jan's memoirs, the documentary delves into the abductions, and the surprisingly close relationship between the Broberg's and Berchtold. It's a story full of surprising turns and one certain to leave you speechless.
It is WILD
We won't put any spoilers here as we don't want to deter away from the first-viewing shock factor you're all due to experience. Let us tell you though, there is no escaping the craziness and messed-up facts of this case. Whilst the story is utterly heart-breaking, it also feels pretty unworldly. Sadly, we hear a lot of abduction and paedophilia stories and the nature of such incidents aren't anything new to us (what a world we live in), but Abduction in Plain Sight is one of the few documentaries we've experienced that offers a new level of bizarreness. For this kind of case, it's unbelievable to think affairs and marriage are just a few of the subject matters explored. Trust us when we say, this story is wild.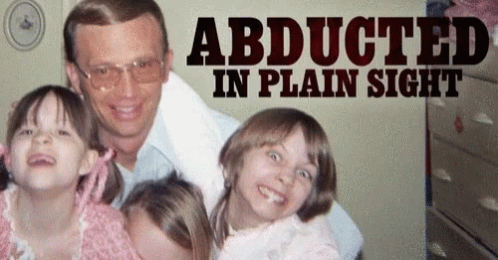 It's downright disturbing
Why is it that many of us have a knack for hunting out the evil in the world? Whether it's the latest deplorable documentary, endlessly scrolling on the news after devastating events, or listening to podcasts about serial killers – we all do it. We think it's just in our nature to learn about these things and maybe that's why Abductedin Plain Sight had the hype it did, because it's deeply disturbing and will stay with you for some time. A hard watch from the off and uncomfortably sinister, the film provides a harsh insight into paedophilia and grooming, and the scariest part is how a seemingly content family brought up by religion, can be infiltrated by someone so evil. With every on-screen interview with the Broberg family comes another bombshell and jaw-dropping reveal, and it doesn't stop at one of the most outrageous things we've ever heard. As a pre-warning to you for the content it discusses, one thing we will share with you is how Berchtold told Jan they must have "sex to save the world". It's upsetting, it's weird, and it's not even the half of it – Abducted will shake you to your core and leave you completely enraged.
It'll cause a tonne of debate
One thing we can all agree on is once you've watched it, you'll be talking about it for days. The documentary sparked a lot of debate surrounding the parents' big reveals, their handling of Jan's kidnapping, and where exactly the law was during all of this. This is a documentary that'll keep you up all night googling for more answers, and exchanging in animated, topical conversations with friends and colleagues alike. The bigger question that we'll all never get our heads around, is of course, how everybody seemed to know something was up with Berchtold, but never actually did anything before it was too late. Mind-blowing.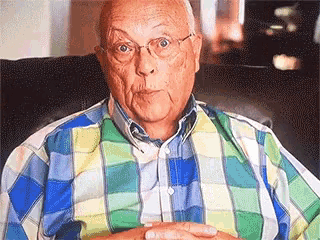 It's not flashy
Last but not least, the style of the documentary makes for simple-viewing. The story is hard to digest, so it works out pretty well that it's nothing more than real interviews cut against a few grainy re-enactments. With such tumultuous matters discussed, there's no need for fancy or polished aesthetics – there's no sugar coating this story.
Go watch it, tell your friends to watch it, and you'll never look at the world in the same way again. Don't say we didn't warn you.
Streaming on: Netflix
IMAGES/TRAILER COPYRIGHT CREDIT TO THE OWNERS – NETFLIX