Looking for a bingeworthy series to keep you on the edge of your seat? We've picked out some of the best to get you started. Whether you're into mind-bending psychological thrillers or prefer to get stuck into something with a bit more blood and guts, look no further!
American Horror Story (2011-Present)
Still going strong since first airing in 2011, American Horror Story is not for the fainted hearted. This anthology series shows no boundaries, bringing together the most shocking visuals and grotesque explorations of the classic horror tropes we all know and love. Each season takes place in a new setting offering a true sense of escapism for viewers; you'll be so disturbed that you'll have no choice but to forget about your daily troubles! Well, that is, until you get into some of the later series which are set upon an eerie (yet thankfully, exaggerated) backdrop of today's economic anxieties. Haven't got stuck into AHS before? Start with the best: Murder House and Asylum.
Streaming on: Netflix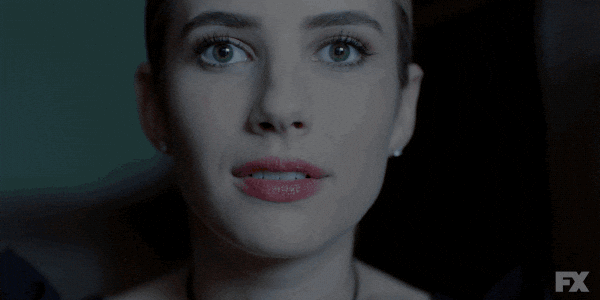 Bates Motel (2013-2017)
Bates Motel modernises one of our most loved horror-characters, Norman Bates, to deliver a truly thrilling and suspenseful ride. This version of the story delves deeper into Norman Bate's life, his unique relationship with his mother, and his mind. This is a show which offers so much in terms of character development, and relies on its fantastic performances to keep you clinging on for more. We especially love this for the narrative, embracing its many twists and turns. If you like the original Psycho, give this a watch with an open mind and prepare to be entertained.
Streaming on: Prime Video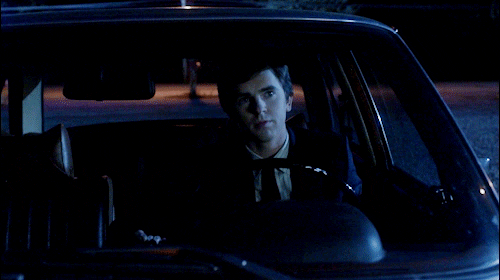 Hannibal (2013-2015)
The infamous Hannibal Lecter graces our screens once again, this time in one of the most beautifully disgusting TV shows ever made. Mads Mikkelsen is the perfect casting, evoking charm and elegance into such a depraved character…we may even go as far as saying he's quite the irresistible and likeable villain. Visually, the series is strikingly cinematic, with various snapshots filmed in Italy, and thanks to its reimaging of blood and gore. The show carves out the most sickening murders and turns them into stunning symbolic displays, and you can't help but feel like watching Hannibal is like watching a piece of art play out. Quite unlike any series out there, we recommend devouring Hannibal for its sheer beauty, but also because it's contrived of an intelligent and terrifying narrative.
Streaming on: Netflix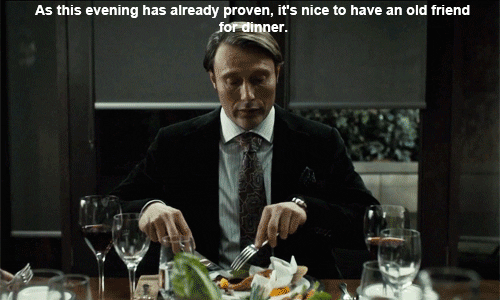 Servant  (2019-Present)
Newer to our screens is Tony Basgallop and M Night Shyamalan's Servant, which explores themes of grief and morality amidst a supernatural tone. Seemingly taking influence from the look and feel of a gothic horror, you'll be thrust into the confined space of a modern-day townhouse which offers an atmospheric dreary and dark presence. An intriguing plot with some great performances and spine-tingling silences, Servant continuously keeps you guessing. Be warned it is a slow burner so you'll need to have some patience with it, but the season finale packs a punch and makes the wait worthwhile. We're super excited to see what path season two will take us on.
Streaming on: Apple TV+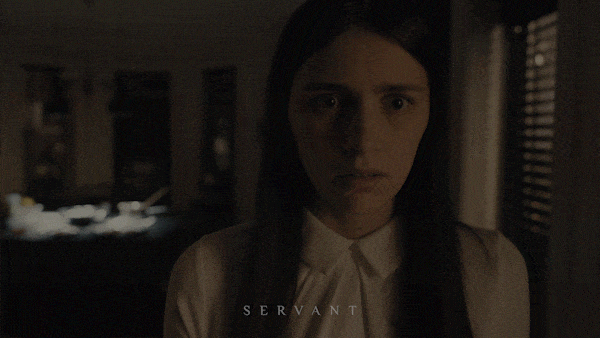 The Haunting of Hill House (2018-Present)
The Haunting of Hill House is a truly chilling watch which explores a broken family haunted by their memories and old home. What's striking about this series is the level of emotion it offers; encompassing notions of fear, isolation, love and loss, Hill House is wonderfully scripted, curated and directed. A story full of layers, you'll develop a strong attachment to each character, making the recurring painful and frightening moments all the more tense and unsettling. This TV show brings your worst nightmares to the forefront and will keep you on the edge of your nerves. We suggest watching with the lights off, and keep your eyes peeled for things lurking in the background.
Streaming on: Netflix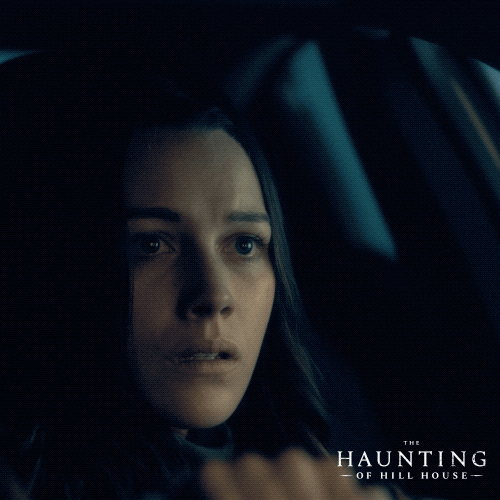 IMAGES/TRAILER COPYRIGHT CREDIT TO THE OWNERS – Apple TV, FX, NETFLIX