Disney fans across the UK cheered when the new streaming service launched in March. The platform is home to Disney, Pixar, Star Wars, Marvel, and National Geographic. With hundreds of titles to choose from, we're here to get you started, and what's better than starting with the classics? That's right, you're about to revisit the many films which made you fall in love with Disney in the first place.
The Lion King (1994)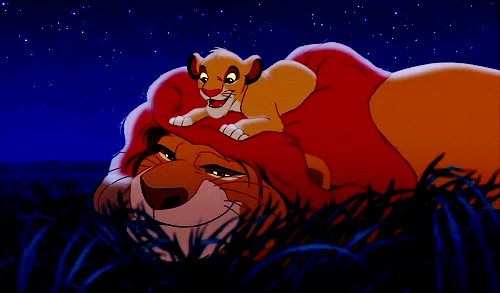 In first place, we have The Lion King. Featuring a star-studded cast voicing an array of exotic animals (James Earl Jones, Jeremy Irons, Matthew Broderick, Rowan Atkinson and Whoopi Goldberg to name a few), the accompanying soundtrack is one of the best Disney sounds around (thank you Hans Zimmer).
The plot focuses on a young Lion Prince, Simba, as his bitter uncle desires to take the throne for himself. An animal version of the coming of age trope, the film offers sibling rivalry at its peak, along with themes of forgiveness, redemption, society and class. The Lion King is beautifully animated, with an emotional plot. A film which doesn't seem to age, we think this classic is one of the best Disney watches of all time… just don't forget to get your tissues at the ready.
Mulan (1998)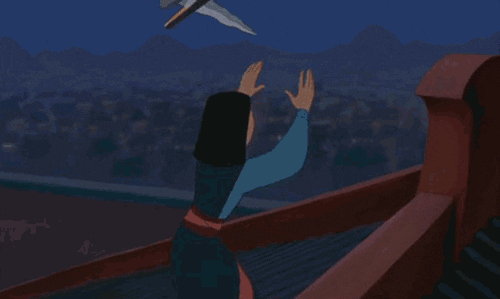 You want a fiery and kick-ass lead character? You've got it. Mulan is one of Disney's most exciting adventures, and likely depicts one of the finest females in the game. Mulan is independent, determined and isn't defined by her beauty; yup, this girl's got some lessons for us.
So, what's the story? Mulan must save her father from death and secretly takes his place in the army to protect him. Be prepared for thrilling military action combined with some seriously good laughs; Mulan is exciting and it's got enough good songs in there to stick with you forever, not forgetting the epic choreography to match. Even better, Mulan subverts the norm as it challenges misogyny and gender, all wrapped up in a courageous and loving story. Haven't seen Mulan?Well, you best get down to business.
Also, keep your eyes peeled for the live-action remake coming to cinemas soon.
The Little Mermaid (1989)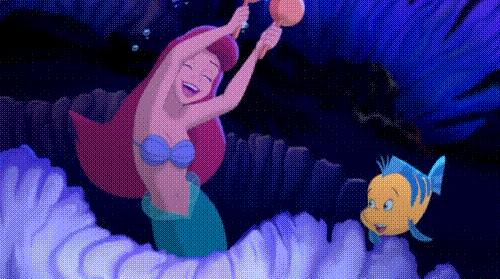 Looking for a different take on your typical love-story? The Little Mermaid gives it a twist with some flippers. In this flick, Disney takes on Hans Christian Andersen's dark fairy-tale, replacing some of the less child-friendly moments with glorious scenes of singing sea-life.
It's bright, entertaining, and introduces us to the funkiest bunch of friends you'd want to have, like, ever (shout out to Flounder and Sebastian). You'll also have a hard time getting the sing-along-style songs out of your head.
Be warned though, it's not all fun and games for long. The role of the prince may be charming, but the film still gets into murky waters; there's unfortunate bargaining, alienation, and a villainous sea witch who'll give you the heebie-jeebies. It's pretty much everything you want in an animated, underwater movie.
The Fox and the Hound (1981)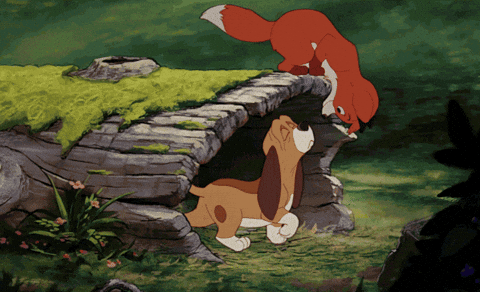 When you think about heart-breaking Disney films, we think this one often goes under the radar. The Fox and the Houndmay just be one of the saddest yet, and it's here to both make and ruin your day.
A loving account of two friends who should, in theory, be enemies. A little fox, Tod, and hound puppy, Copper, vow to be friends forever, that is until their relationship is put to the test when Copper grows into a hunting dog. The film depicts the perfect and tender beginnings of a new friendship, and it's too cute to not tug on your heart strings as it explores the pairs relationship.
By the end of the film though, you realise it's an incredibly deep movie with an array of themes and lessons, which are still just as hard to watch as an adult. Oh, and that ending? Even that is just a little too real for us.
Lady and the Tramp (1955)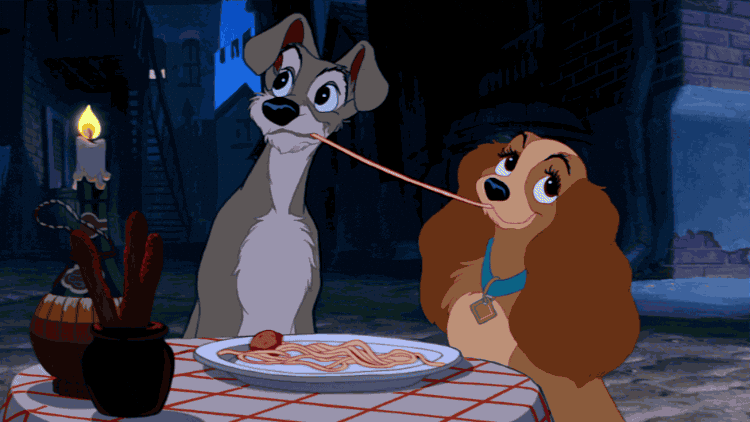 65 years later, we're still re-living this wonderful doggy romance. In the backdrop of a small town, opposites attract in the form of an uptown Cocker Spaniel, Lady, and a streetwise pup named Tramp.
With both dogs representing and upholding their own lifestyle differences, Lady and the Tramp taught us how love truly defies all. It also let us know that cats might just be the worst pet possible – just kidding, well, apart from the pair who are set to ruin our beloved Lady's life of course.
We love this classic if you're in the mood for a warm, fuzzy, and feel-good film.
Beauty and the Beast (1991)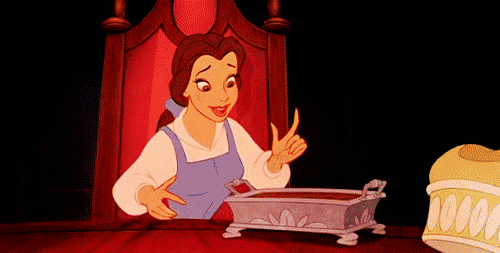 Another popular love story and fairy-tale adaptation, if you haven't seen Beauty and the Beast then where have you been all these years? Set in a charming village in France, a cursed prince must earn the love of a young woman, Belle, in order to lift his monstrous curse.
Beauty and the Beast has it all. From the all-singing and dancing ensemble of candelabra's, tea pots, and clocks, to a fairly action-packed spectacle of town fury and fights. Thrown into the mix is a prince-turned-beast, a greedy and chauvinistic muscle-man, and our beloved book-smart character, Belle.
This Disney pick sends an important message that it's what's on the inside which counts, thanks to its loving and compassionate storyline. There's really not much to dislike here.
Aladdin (1992)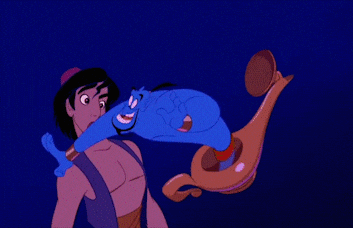 If you're going to request anything from a friendly genie, it should be the time to give this classic a watch. In Aladdin, an Arabian street urchin finds a magic lamp and disguises himself as a wealthy prince to impress the Sultan's daughter.
Aladdin offers a creative story and takes advantage of its chosen fictional setting, with the brilliant aesthetics of the enchanting Agrabah city, all the way to the dark and terrifying cave of wonders.
Our favourite aspect of the film has to be Robin William's extremely comical character, the genie. Williams gives life and energy to the cartoon as Aladdin's blue friend, who's up for taking on impressions and singing his way through the plot. Throw in a forbidden romance and flying carpet, and well, we're sold.
The AristoCats (1970)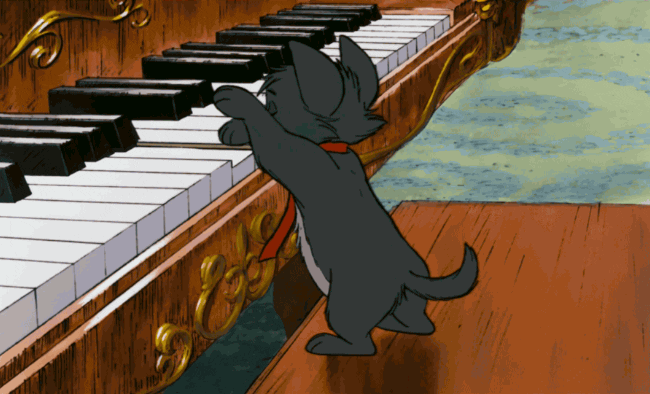 Stop everything because this one involves singing cats, and the threat of being carted off to Timbuktu. The AristoCats is a crazy and sweet animated package, with catchy-songs and voice characterisations of epic proportions.
In this imaginative feline flick, a tomcat helps his fellow Parisian friends make it back home after a jealous butler kidnaps them in order to take their inherited fortunes.
A purrrfect watch for when you're in the mood for something a little lighter.
Sleeping Beauty (1959)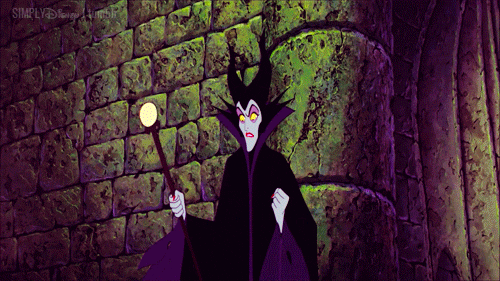 The fantasy film that brought us one of Disney's most iconic villains, Maleficent. Sleeping Beauty tells the fairy-tale story of a princess cursed by an evil fairy. The cure? Only a prince can save her, of course.
Sleeping Beauty is one of our favourites for its dark and terrifying moments, from the sharpness of Maleficent's figure, to the eerie thorn-filled forest and spiralling staircases. The animation and detail involved in the film is mesmerising, and its transformative climax is well worth the wait.
Atlantis: The Lost Empire (2001)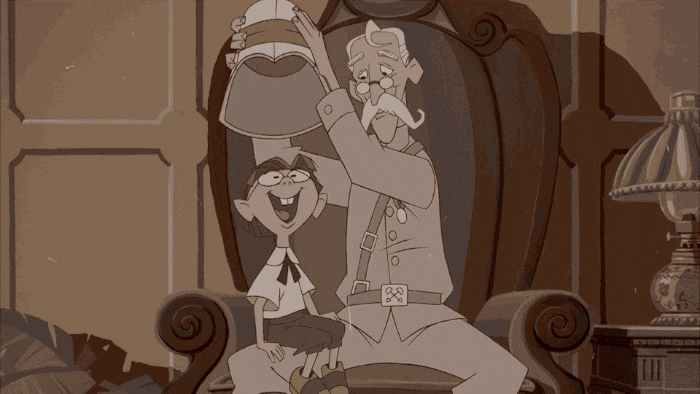 Atlantis may not have been a hit with the critics, but we think it's an adventure worth joining. The plot? Milo Thatch joins a group of explorers to search for the mysterious lost continent of Atlantis.
It's pretty unique when compared to previous Disney movies, and its cartoon-Indiana-Jones vibe makes it witty and buoyant enough to enjoy. Get ready for a ride full of fast-paced action and storytelling which is a little more tailored to the adults than the kids.
Streaming now on Disney+
IMAGES/TRAILER COPYRIGHT CREDIT TO THE OWNERS – DISNEY