This Halloween, we want to make sure that everyone can get into the spirit! Ever tried to get cosy and watch a spooky film, but failed miserably and found yourself covering your eyes? Or maybe you've had to leave the cinema early because you just couldn't hack the heart palpitations and tension caused by the many scare tactics?! Fear not because we've put together a list of great flicks that are scare-free to watch this Halloween, so you can comfortably join in the traditions and still sleep at night!
Sit back and join in the magic with these top watches…
1. The Adams Family (1991)
Why watch it: Kick off the season with this family classic. Watch as the beloved eccentric family are forced to deal with con artists and their accomplice claiming to be their long-lost uncle. The costume design and Morticia Addams's (Anjelica Huston) gothic witchy-vibe will certainly make you feel at home for Halloween, and don't forget about a morbidly funny performance from a young Christina Ricci, a role which curated the iconic look of pigtails and all-black for Halloween costumes across the globe.
Best bits: The film's charming quirkiness and ability to offer quick witted dialogue. There's a lot of scenes to talk about but Wednesday Adams really rocks her school play, drenching everyone in fake-blood and displeasing her peers' parents with her over the top and hilarious fake death. The scene feels never ending but the cherry on the cake is how proud and pleased her family are with her efforts.
Streaming on: Netflix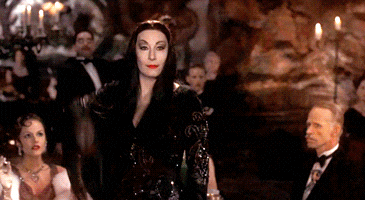 ---
2. Hansel and Gretel: Witch Hunters (2013)
Why watch it: This is certainly not the storybook tale you remember. Hansel and Gretel are all grown up and have sworn to track and kill witches across the land, their undertaking of this task will lead them to an evil that might just have some answers to their traumatic past.
Best bits: "Face like that, I'd be angry too" – this scene introduces us to the bounty hunting siblings as they capture a witch, the audience get a feel for the tone and language of the movie.
Streaming on: Prime Video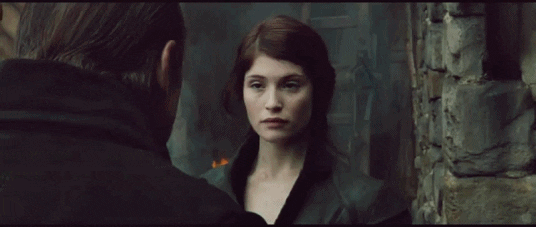 ---
3. The Fly (1986)
Why watch it: Having been released 34 years ago, The Fly has likely lost its fear factor over the years! We don't ever need to worry about transforming into a giant man-fly hybrid anytime soon, but it sure is fun watching Jeff Goldblum put on the eccentric scientist hat and deliver a spectacle.
Best bits: It's got to be the bathroom scene hasn't it. Brundle's grooming routine takes a turn for the worst as he dishevels in front of his very own eyes. It's a little gruesome and painful to watch, but it's not too scary for the faint hearted.
Streaming on: rent on Prime Video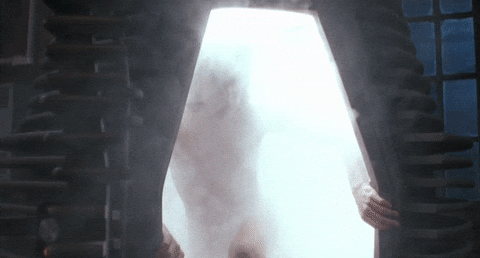 ---
4. Ghostbusters (1984)
Why watch it: It's a fun-filled 80s throwback full of all the right stars. Bill Murray, Dan Aykroyd, Harold Ramis, Peter Venkman, and Ray Stantz all pool together to deliver a lot of laughs. The films even got Sigourney Weaver on board! Ghostbusters is a fan favourite and one for all the family. We love it for the hilarious exterminator outfits, smoky sets and memorable ghosts.
Best bits: Who you gonna call?! When you're not dancing to the theme tune, we love the Stay Puft Marshmallow Man. This ghost is a hilarious concept, as if Godzilla has dipped himself in a bag of mallows.
Streaming on: Sky Cinema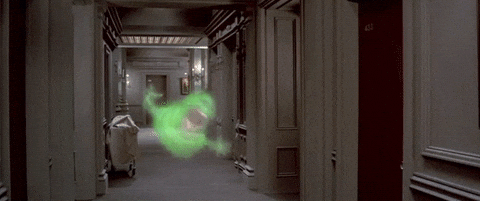 ---
5. IT (2017)
Why watch it: Stephen King's clown comes to life again in this supernatural horror. IT encompasses a comedic yet dark script, along with many thematic pieces which make up a strong plot. The film isn't really scary on the surface, but instead, a refreshing watch which focuses more on the children's individual fears. IT can manifest into whatever you are most afraid of, but it's not depicted in a way that's too uncomfortable for you scaredy-cats.
Best bits: Beverly's bathroom scene. It's a visually striking sequence full of healthy special effects and it looks aesthetically gratifying. It's these scenes which communicate the underlying fear in the film, but that's not to say that Skarsgard didn't portray Pennywise with some grandeur!
Streaming on: rent on Prime Video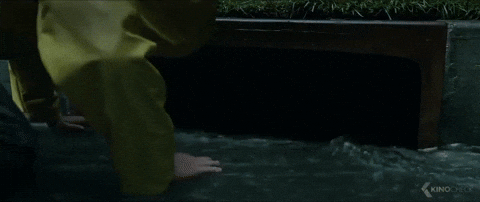 ---
6. Practical Magic (1998)
Why watch it: Sandra Bullock and Nicole Kidman playing witches. Practical Magic is a romantic comedy fantasy film whereby the two leading ladies are on a mission to fight the family curse, and find love. It's quirky on the surface, but inside it's full of love, loss, and resilience.
Best bits: "Bring him back". This scene is emotional, chaotic and one of the key moments in which the penny drops for one of the Owen's sisters. When Sandra Bullock cries, we cry.
Streaming on: Prime Video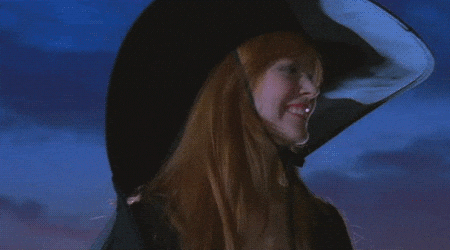 ---
7. Scary Stories To Tell In The Dark (2019)
Why watch it: With a screen story from Guillermo del Toro, you know you're in for a wacky ride. Scary Stories is a childlike fantasy horror, based on the children's book series of the same name. It's full of differing powering narratives, and ghoulish effects.
Best bits: The 'Big Toe' story. It's certainly inventive and is enough to put any kids off their stew. More than that though, the film gets the kids right – offering up awkward high school students who make many mistakes along the way.
Streaming on: Prime Video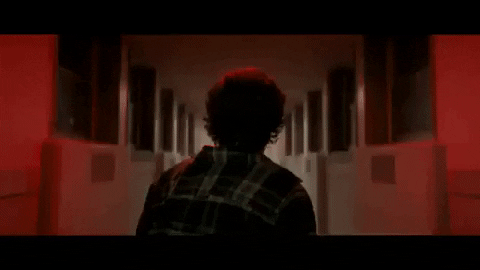 ---
8. Shaun of the Dead (2004)
Why watch it: In 2004, Simon Pegg and Edgar Wright gave the nation one of the funniest subgenres ever. This comedy horror offers real laughs in an apocalyptic time, with many one-liners hitting the nail on the head. The character's key decisions even feel realistic as you watch them try hide or fight their way through the zombies, and it's this strong storytelling which carries the story through until the finish.
Best bits: "What's the matter, David? Never taken a shortcut before?". Slapstick comedy at its finest!
Streaming on: Prime Video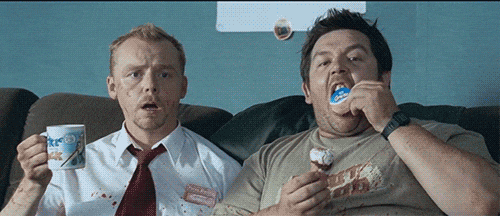 ---
9. Dark Shadows (2012)
Why watch it: Barnabas Collins is a ressurected vampire who returns to his home to find his extended family have moved in. You will definitely get a giggle out of this dark comedy, the script is witty and cleverly written. If you don't find it funny however, the film boasts quite the stellar cast – we think Johnny Depp's mesmeric presence should be enough to keep you invested though.
Best bits: "When did they start allowing women of the night on the estate grounds?" – there's nothing quite like enjoying a spot of breakfast in the morning with complete strangers. The family members get to meet Barnabas and discover their long-lost uncle is rather, well, a bit strange to say the least.
Streaming on: Prime Video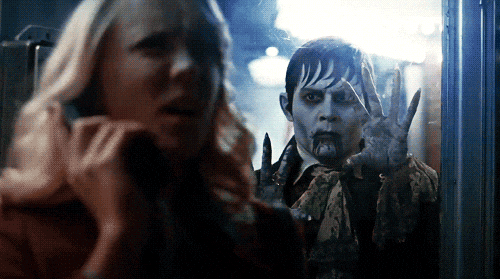 ---
10. Zombieland (2009)
Why watch it: Jesse Eisenberg, Woody Harrelson, Emma Stone and Abigail Breslin all come together to deliver a zombie comedy that packs a punch. It doesn't take itself seriously but it also doesn't shy away from some epic visuals and action.
Best bits: It's wickedly funny, and may have one of the best cameos to happen that year in film!
Streaming on: Sky Cinema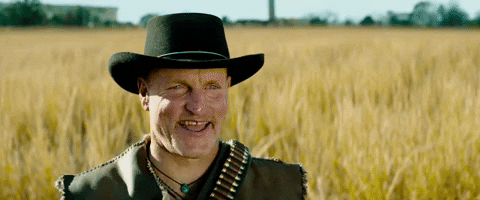 We hope you enjoyed our list and have a super spooky Halloween!